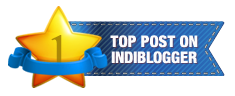 LOVE THE CHARMING THREESOME
THE TRIO ABSORBED IN MORNING ABLUTIONS!
A NEW EXPERIENCE
It was by chance that I spotted this gorgeous threesome of pigeons on the roof a neighbor's house, across the road. Absorbed in the cleaning routine of their bodies, it was a sight to notice the 'mindfulness' of their act.The first one had already finished the ritual before I spied them. It seems to be in the praying position of complete relaxation. The other two are pecking vigorously their bodies from all angles and straining their necks to reach the farthest point. The middle one appears to be in that extreme act. An amateurish bird circus of sorts!
Friends,welcome here as always!