CAMERA CRITTERS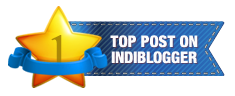 Since we're experiencing biting cold here these days, going out is a big No. I tried to capture birds, if by chance they appeared some where in my neighborhood. Luckily in the afternoon the sun wriggled out of the hazy cover and the blessed state of mild sun shine shared its sweet and precious warmth with us. And the birds too presented themselves to enjoy the change in the weather.
Just after lunch today, I came out with the camera ready in my hand to click at the first opportunity. I saw this pair of pigeons, one with an anxious expression with neck slightly raised and the other with an overly calm demeanor on my neighbor's gate pillar and captured them thus! BELOW is a tiny bird sitting cozily on the roof of an upper room of another neighbor's house.
Friends, welcome here as always!