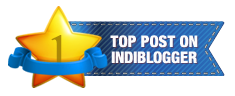 SUNRISE IN THE HILLS
CLEAR BLUE SKY
I's on a short visit to the hills for a change of place. I didn't have the computer and missed participating in some memes. Unlike at Patiala, which has been enveloped by fog for the last so many days, sun shone brightly there. But the flip side was icy cold winds otherwise, which prevented moving out comfortably. During nights temperature dropped considerably and room heater was a must.
I took the opportunity to click a few pictures of the rising sun behind Shiwalik Hills at Kumarhatti (Solan).
Friends, welcome here as always!