Starting a new day!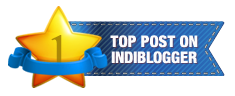 OK, I won't talk to you!
I clicked these pictures at a place where I least expected to find such an opportunity. Actually, we were visiting our relatives at Karnal in Haryana. Accompanied by the lady of the house I went for a quick early morning walk. As we reached a gurudwara (Sikh Temple), my roving eye spotted the ducks and the pigeons through the gate.
I went back and brought my camera and captured them thus. Interestingly, I came to know that the young priest of the gurudwara is the one who is fond of cultivating diverse hobbies. There were monkeys and few other critters also. The white pigeons (above) are a special variety and command a heavy price in the avian markets.
Linked to:
SATURDAY CRITTERS
Camera Critters
,
id-rather-b-birding
Friends,welcome here as always!