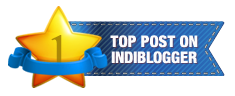 , the community of Indian Bloggers"/>
Linking to:
Good Fences
,
Sky Watch,
Wordless Wednesday
Most of the units in our complex are built in such a way that every unit has a small gate for entry to the flat. And all are different in design. This gate is the entry to the largest cottage in the community.
While driving on the Panchkula- Shimla Highway, I Captured the scene with the express desire of viewing the sky meeting the earth in a warm embrace!
Here, I'm on the scenic Himalayan Expressway. It bypasses the crowded Pinjore and Kalka. It is a sheer pleasure to drive on this as you feel the presence of the cool mountain air and the joy of gorgeous views.
Friends, welcome here as always!