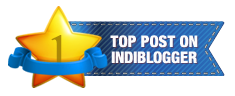 A couple of days back, I happened to wake up early about 6 o' clock in the morning. I opened the door and was greeted by some crisp chirping. Stepping ahead, I sighted a few birds flying around. Looks like birds are early risers. I's drawn to the freshness of the ambiance and stood by the balcony railing. Luckily this pair settled on this branch and guess, what did they do?
They started their morning cleaning process so earnestly that it was amusing to see how rigorously they pecked their bodies from all sides. Their beak reached the farthest spot under the tail and above it. They fluffed their feathers shaking them as not to leave even a speck of dust. Their tiny bodies displayed enviable pliability. All yogic 'asanas' got performed in the process. They seemed so concentrated on the job that nothing mattered to them. And that is how, I's able to click their private moments comprising early morning ablutions.
After the ritual, they looked thoroughly refreshed and enjoyed the cooling period after the strenuous activity.
On another day mild sunshine energized these birds and they had a jolly good time and flew around in a hyperactive speed.
These two and three above it, are the birds with a tuft of hair on their heads and are hyper agile.
This one has a funny tail as if parted from the middle. At the moment it is relaxing after 'its pecking the body clean' job.
The cuckoo at mid morning, perhaps aiming her next move at something on the ground.
Friends,welcome here as always!
Linking to:
Camera Critters
,
Saturday Critters,