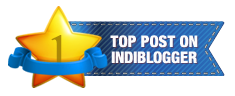 Linking to:
Sky Watch,
Good Fences
Green painted iron fence around our flower beds at my home town Patiala. This protects the space from stray cattle and dogs. The picture was taken in May 2015, when the lilies were in full bloom.
I
The picture taken of the small part of the park which i frequent for my walks.This (above) type of fence encircles the park. Captured around early May this year.
Early morning capture of the sky watch yesterday at Kumarhatti. Shot it from our balcony.
The view of the sky line on Himalayan Expressway which bypasses the congested Pinjore, Kalka and Parwanoo.

Another view of the monsoon clouds!
Friends,welcome here as always!