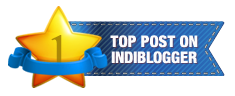 TODAY'S THEME IS:
"MINIMAL" (Photography or things that are simple,...)GRACE IN SIMPLICITY
Patch of lilies which give red flowers in early September, growing in the area across our boundary wall, which i maintain.The birdy busy in grub picking.
This (above) bed of mint is a part of my tiny herbal garden in the backyard. I grow Tulsi( a medicinal plant) Coriander (its leaves finally chopped, are used for flavoring our cooked vegetables) and Fenugreek. We, here, prepare chutney of mint and coriander leaves as a dip for snacks. Fenugreek leaves( methi) remain my all time favorite for making stuffed rotis in winter. It is heart healthy seasonal, green vegetable, extensively used in winters.
Friends, how do you like my simple things?
Welcome here!